WHAT IS FULL BODY MASSAGE?
This type of massage is not a technique, it is basically a setup where the massage is done on the entire body rather selecting stressed parts or pressure points. Your body may feel stress or pressure at particular parts that you can feel. However, it is also possible that you cannot feel or cannot determine which part of the body is causing stress or pain for you.
In such conditions having a whole-body massage ensures that all possible pain points are addressed and your body goes back to a completely functional point. Having a complete massage is recommended and advised to anybody belonging to any profession, or work routine. A full body massage can be performed before starting a new work-life, before getting involved in a hectic event at home or office.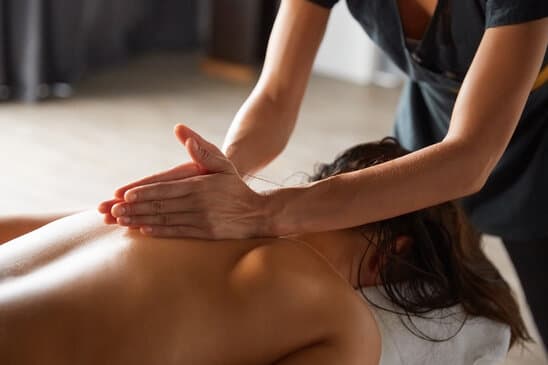 FULL BODY MASSAGE AT SERENITY SPA
The benefits of having a full body massage are as good as any other technique that is performed on just feet or head etc. A full body massage can help to relieve the pain, releasing stress, enhancing blood pressure and circulation, maintaining the correct body structure,adopting the right work style and improving not just physical but mental health as well.
A full body massage can be a great gift for a bride to be, a person having a much-stressed work schedule or a mom who is busy 24/7 handling day to day chores. What you need to do is to book a reservation for that well-deserved person with us, and we will make sure we pamper them enough that connect back to their routine with a very fresh and healthy mindset. Book Now or Explore more services.
Our massage therapists will ensure that massage is well planned and customized according to the individual routine. Our therapists will also help in determining which technique or method is suitable for different body parts and different stress levels. Do not hesitate to talk to the therapists because communication is important to make sure you are having a great massage.
Book your appointment today or reserve a session to gift to someone you love the most! After all a healthy body and a healthy mindset, what anyone needs to live a healthy life.