WHAT IS COMBINATION MASSAGE?
A Combination massage is a therapy where an expert therapist will use more than one massage technique to get to know to your body, and at the end, suggest you which technique you should be opting for your regular massage sessions.
They key process we use for combination massage at Serenity Spa is to let the specialized massage therapist decide which body parts are the main focus after the client tells us which part of their body is causing the most stress.
The expert massage therapist will then use a handful of techniques to know to the extent of the stress or pain in body and relaxes your body with a combination of strokes according to your individual need.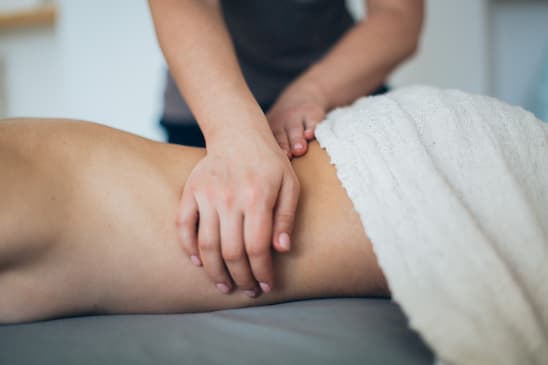 COMBINATION MASSAGE AT SERENITY SPA
The benefits of combination massage would vary and cover almost all the benefits listed in other categories of the massages mentioned in our services. If you went through a minor tissue injury, our therapist will suggest you deep tissue massage; but, if you also want general relaxation and stress relief for the rest of the body, then the therapist may also decide to include Swedish massage technique, as it will cater both your needs.
Since the massage technique is going to be customized, the equipment used and the level of expertise of the therapist may also differ. What's crucial is your open heart discussion before and during the massage session. If you like or dislike a stroke, if you find the pressure too high or too low, if you want more strokes on one particular body part, talk to your therapist.
Of course this doesn't mean that you have to keep talking all the time, because that might not serve the purpose of relaxing your body, but you are welcome to share your feedback wherever you feel the need, right away.
Our expert team of therapists has been performing massage therapies for years now, and they come from a mindset where the focus is to develop a friendly connection with the customer to enhance the massage experience and ensure that the customer is getting what he or she has paid for.
Our objective is to make sure you remember the memorable time spent in a cozy and friendly environment of Serenity Spa.Come visit us today or make your reservation online to get a consultancy about the right combination of massage techniques tailored to your individual needs.
We will surely pamper you and offer you with best environment to spend a few hours every now and then. You can read more about all the massage therapies that we are providing at our spa; we would love to serve you with our combination massages.